Application
Purpose :  
Signalling sequence control box for 85/57 type alarm sequence with low space occupation at the front face.
Presentation :
From an RTM type control box, the sequence relay is based on a wired logic, itself based on two type 1240 instant relays. The control box connection makes it possible to have several sequence configurations, as in the case of the fugitive fault for example.
power supply:
127VCC or 125 VAC (for other voltages please contact us)
Technical features
Size :

Application for fugitive faults: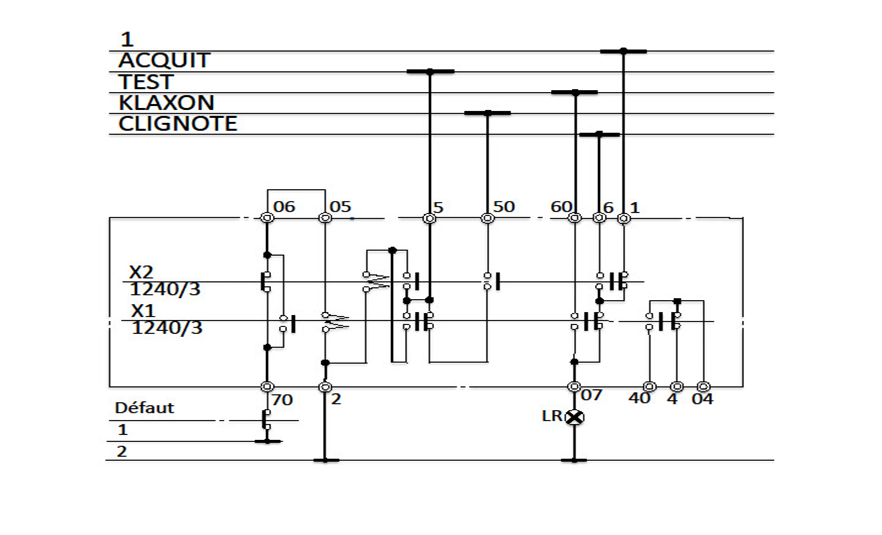 Components
RTM type control box connection to a series 1700 base (previously SR)
Contains 2 instant relays from the 1200 family mounted on a glass
epoxy printed circuit 16/10ths  single face, 70 μm varnished.