Dimensions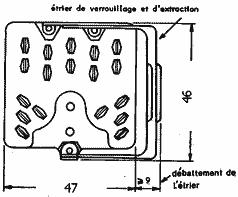 Connection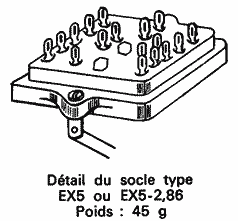 Assembly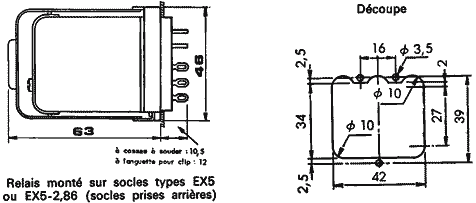 Technical features
* Mounting on metal sheet.
* connection : solder type of single tab terminal for 2,86 x 0,5 mm clips.
Versions
EXL5 socket is a rear wiring socket with clips or solder type for relays of EP series (except EP371 --> see EX371 socket).
Options
See detailed indication regarding withdrawal in the technical support pages of this site.
Accessories
* Coding accessory (see details in our technical support pages).